COMMERCIAL EXPERT
As the City of Portland exclusive concrete sidewalk contractor for 12 years, we have a great deal of experience as a professional resource for large commercial projects. We have the resources to cover the jobs and the know-how to complete the plan effectively and efficiently in the time allotted and within budget.
BEST PRACTICES
SAFETY PROTOCOL 
We strive for a zero incident workplace and maintain a very strict accident prevention protocol. If something were to happen, however, you can rest assured that we have the insurance and workman's comp necessary to keep any and all extra expenses out of your hands.
SURROUNDING JOB SITE AREA  
Our safety procedures carry out to the job site to keep passer's by at bay and out of any potentially dangerous surfaces. We carry an extremely professional and tidy presence on the job site with all appropriate labeled signage.
CLICK TO VIEW IMAGES LARGER
CHECK OUT OUR OTHER SERVICES
COMMERCIAL CONTRACT WORK
Give us a call!
Beautify your space.
Apartment complex
Public parks
Courtyards
Office common areas
Restaurant decks
Parking lots
ADA compliant space
RESIDENTIAL CONCRETE WORK
Give your home an upgrade!
Your space only better.
Patios
Pool decks
Driveway
Walkway
Landscape highlight
Courtyard
Outdoor kitchen
DECORATIVE CONCRETE
Add that extra something special
Improve your curb appeal.
Stain your concrete
Add broom finish
Add texture
Add color
Vary colors/textures
Add brick
Stamped
CONCRETE REPAIR
Let's fix it and make it safer!
Improve your surface.
Driveway
Walkway
Patio
Deck
Structures
Curbs
RV parking areas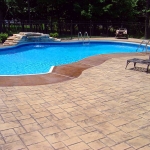 DECKS/PATIOS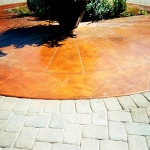 DECORATIVE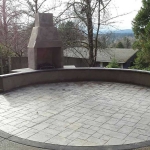 STRUCTURES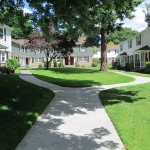 WALKWAYS
DRIVEWAYS
SEE HOW WE CAN IMPROVE YOUR CURB APPEAL